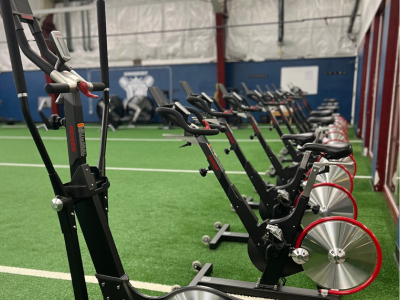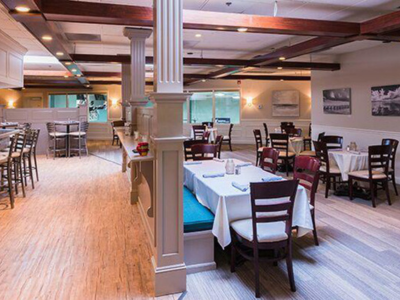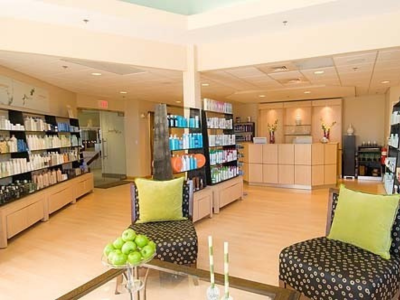 Enjoy the amenities available at Kingsbury Club and Spa. From top-notch personal trainers, world class culinary cuisine at the Pub, fantastic childcare, to relaxation at our Spa – membership has it's privileges.
With a multitude of offerings for players of all ages and skill levels, the Kingsbury Club is sure to meet your tennis needs. Whether it's social, competitive or a little of both, we have the program for you!
This individualized training service is designed to provide beginers, intermediate and advance exercisers with a time-efficient, highly effective exercise program. A qualified trainer will motivate you through each exercise session to help you maximize your results. 
When you hear the word "fitness", what do you think of? Weight training, running, cycling, strength conditioning, pilates, TRX, yoga, barre, boxing, kettle bells? However you define fitness, Kingsbury Club and Spa group exercise programs offer it all.
From our extensive fitness training and group exercise classes, our aquatics and tennis lessons, top-notch culinary specialties, state-of-the-art day spa, and oustanding childcare facility – Kingsbury Club and Spa has something for everyone.

The gym staff are friendly and efficient. Workout equipment is beyond adequate and exceptional for all of my needs. Locker room has sauna and steamroom and lockable lockers. 
Geoffrey

The cardio area always has open machines. The fitness room has excellent equipment. The locker rooms have both steam & sauna and are being completely renovated. The classes I've taken so far have been great!
J.T.

Nice club, convenient location, lots to do there! Great for families! The class schedules change every season. The restaurant and smoothie bar are pretty fantastic.
Jazz

Way more than I expected. A fitness club that offers a fantastic gym, newer equipment, spa and salon – but without the stuffiness of an exclusive golf club and resort. 
Nancy
MON – THU
5:00 AM – 10:00 PM
SAT – SUN
6:00 AM – 8:00 PM
Drop Us a Line
Don't be shy. Let us know if you have any questions!